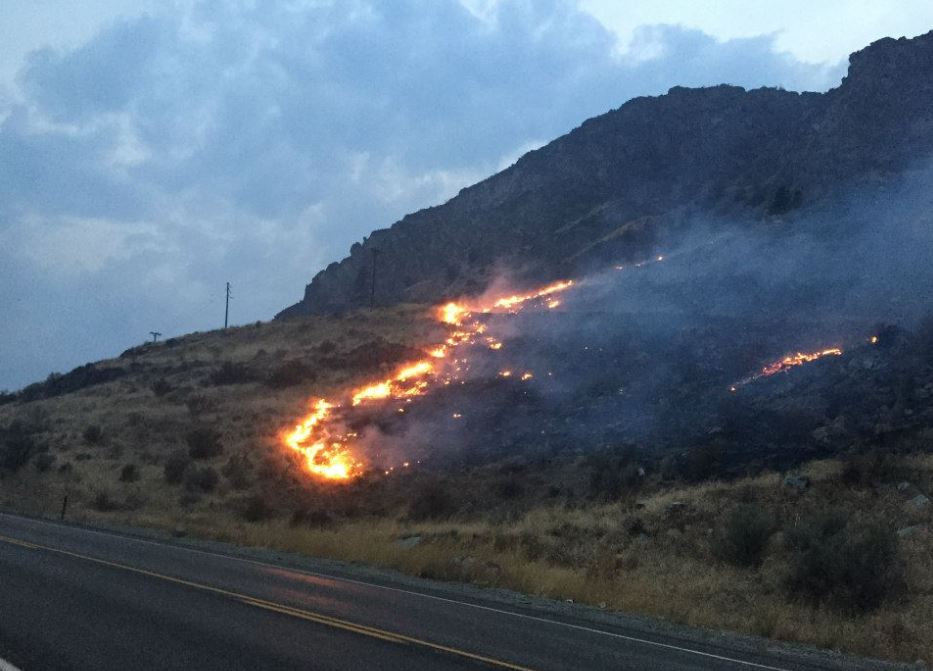 A personal experience last week reminds me to continue to be grateful…
We were camping for a short vacation at Lake Chelan State Park in Eastern Washington. At about 5:30 am Friday morning there was a brief but intense lightning storm which sparked several fires in nearby hills and valleys - which initially did not seem to pose much of a threat.
However, a mere 10.5 hours later, we were required to evacuate from the Park on an emergency no-notice basis because the fires had spread in every direction, threatening not only the campground, but also many homes and businesses in the nearby City of Chelan as well as the surrounding Chelan County community. At the time of this writing, over 2,700 people have now been ordered to evacuate for their own personal safety, according to local news sources.
The pictures above and below tell some of the rest of the story.
While we are grateful for our own safety and security, including the timely warning from the authorities that allowed us to escape the approaching fire storm, our hearts do go out to those who were not so fortunate.
Please join us as we keep the Chelan community, the emergency responders - and the 700+ fire-fighters presently engaged in the battle to save homes and lives - in our thoughts and prayers.